Installing a charger may sound intimidating. If this is your first EV charger purchase, where do you even start? Can I install it myself? (You can leave that part to us and buy the part directly). How much should all this cost?
In this article, we'll walk you through the process of installing an EV charger wallbox and answer your most burning questions. You'll be ready in no time. The most important thing to remember: a good working charger is all about good installation.
Can I install the EV charger wallbox myself?
No, unless you're an electrician with experience installing EV chargers, don't do it yourself. Always hire an experienced and certified installer. This may be more expensive in the short term, but it is essential to ensure that the charger is installed correctly and safely and that all regulations are complied with. Additionally, EV charging points will void their warranty if not installed by a certified electrician. You don't want to take any chances.
What exactly is the process of installing my EV charger wallbox?
Another advantage of the EV charger wallbox is its integrated residual current monitoring. It prevents the lights in the house from going out if something goes wrong during charging. In addition to this, the Wallbox automatically resumes charging after unexpected failures such as overvoltage or undervoltage in the supply network or even a complete power failure. That means you won't be surprised by a low battery when you start your next journey.
4 Important factors to consider when choosing an installation service for your EV charger wallbox
1. Safety: the top priority for the installation of electric vehicle charging stations
Safely installing an EV charger requires expertise in both your home's electrical system and the charger itself. Without this expertise, the installation process could go wrong and the safety and performance of the charger could be compromised.
Your charger brings a lot of power from your house or apartment building to your car. Therefore, if installed incorrectly, you and those nearby (your family, friends, or neighbors) risk being dangerously exposed to this power. Therefore, to avoid the risk of fire or electric shock, it is crucial to choose an experienced and professional electric vehicle charging station installer.
2. Compliance: Make sure your charger is fully certified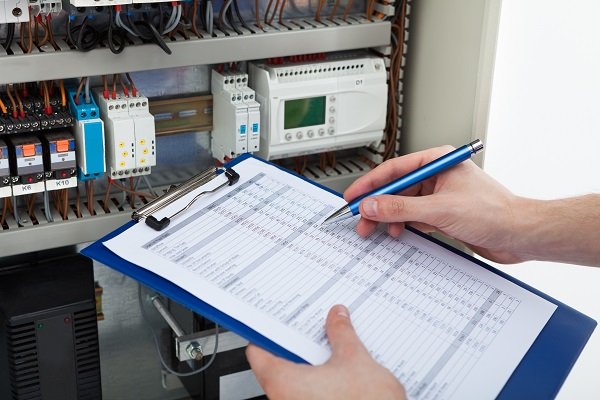 Choosing an experienced EV installer also means you will be guaranteed compliance with national regulations, such as wiring regulations. When electricians complete the EV charger installation, they often have to certify the installation to the government. This is verification that the installation has been completed safely and in compliance with all national regulations. A reputable installation company will provide you with a copy of the charger's certificate of compliance. In some countries, having a certificate of compliance is mandatory, and you could face fines without it, so be sure to double check the requirements where you live.
This certificate of compliance is more than a surefire guarantee of the reliability and safety of your installed charger. You may also end up needing it to be eligible for insurance payouts if something goes wrong in the future. For example, if an overcurrent occurs due to an event such as a damaged charger or lightning, you will need to file a claim with your insurance company. Without a certificate of compliance, insurance companies may deny coverage because they don't have any proof that your charger is properly installed and protected in the first place. Also, if anything goes wrong with the EV battery and you need the manufacturer to fix it, you may need a certificate to prove that the car, not the charger, is not working properly.
Perhaps most importantly, if you are applying for a grant or award, you will need to provide proof of installation.
3. Price: Determine the installation cost of the electric vehicle charger
It should be clear by now that investing in a trusted, experienced installer pays off. It's an investment in safety and compliance, not just for you, but for your car, your home and everyone else around you. In our experience, the minimum price for a proper installation by an experienced electrician is around €700, but the exact figure will depend on your location and the specific technical requirements of your home.
For example, the distance between the fuse box and the parking space or driveway can affect the cost of the cable and thus the overall installation cost. So if your parking space or driveway is 10m from the fuse box and your neighbor is 50m away, your neighbor's installation cost will be higher than yours. This isn't just because of the need for longer cabling distances; it's also because regulations require installers to use larger diameter cables for longer distances for extra protection, which incurs additional expense. Don't forget that labor makes up a large portion of installation costs. Each of the installation variables mentioned here, such as specific wiring requirements, can also result in increased labor costs as your installer needs to adapt to your home's specifications.
Ultimately, having this done by a certified installer is critical to having a healthy, long-lasting charger.
4. Service and experience: look for professional and end-to-end offers
Technician training and quality of service are also key considerations when selecting EV charging installation services. Look for a company or electrician with specific expertise in EV charger installation and the often complex regulations surrounding it.
Be aware that even the most trusted and experienced electrician may not be familiar with the specific technical requirements and regulations for EV charging stations.
When looking for an installer, you don't just want a company that will install your charger and then let you figure out how to use it yourself. You should be looking for a comprehensive service package. Some installers offer pre-installation advice on which charger to choose, as well as post-installation guidance on how to use the charger and the app or software that comes with it. Designed to provide an end-to-end service, so you can gain expert insight into which type of charger is best for your current and future needs, as well as a comprehensive analysis of how to install it in a way that works best for your home and your electricity bill. An ideal option is to use a comprehensive service that covers the charger and its installation.
For example, you may currently own a hybrid car that uses 3.7 kW charging power, but are considering upgrading to a full electric vehicle that requires faster charging and more energy in the near future. By discussing with your installer or charger company, you can choose a charger and installation plan that will both fit your current hybrid vehicle and support your transition to a new electric vehicle in the future. That way, you can just plug in a new charger for your new car when the time comes, rather than having to upgrade your entire installation infrastructure.
EV charger installation: A worthy investment in the future
Installing an EV charger might not be as cheap or easy as you first expected. However, by ensuring proper and professional EV charger installation—especially in taking the time to choose the best installer for you—you will pay off in the long run. From ensuring your charger is safe and compliant with state regulations, to actually adding value to your property, a reliable installation service can make all the difference.
Whether you opt for a comprehensive package from an EV charger supplier or hire a local electrician, you should be looking for a reputable, trustworthy electrician with expertise in EV charging station installation. In the end, finding the right installer that offers end-to-end service will ensure you meet all your current and future charging needs.
Start Your EV Charging Business With Kelylands Today!
Simply Fill Out Your Details And We'll Give You A Call To Discuss The Right EV Chargers For Your Charging Needs.